Safeguarding the nations electrical infrastructure and personnel against natural and man-made disasters – ­and ensuring a continuous, reliable, and resilient supply of energy – are among the top priorities for the electric industry. In recent years, wildfires have been remarkably threatening the safety and security of electric power grids demanding innovative frameworks for ensured resilience.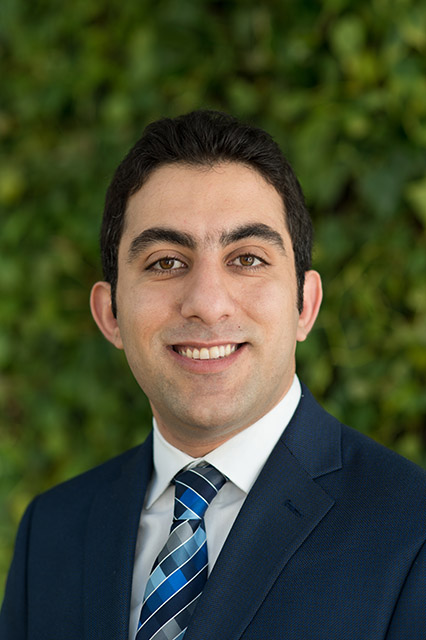 If you are looking for an expert to speak specifically on this issue, please consider Dr. Payman Dehghanian.
Dr. Dehghanian conducts research on power systems engineering.  His specific areas of interest are: power system reliability assessments and asset management tools; distribution automation distributed generations; power system resilience enhancement; weather-driven modeling; and electrical cybersecurity.
He can directly address the below: 
The two-way interaction of the electrical grid and wildfires.
Public-Safety Power-Shutoff (PSPS) practices in preventing wildfires and if they are efficient.

While preventing potential fires, they leave people without electricity for an extended duration.

What could electric utilities do to limit the impact of wildfires on the electrical grid and the interdependent infrastructure?

Inter-agency coordination with forest services when practicing "prescribed fires" and "fuel break strategies.
Inter-agency coordination with emergency responders in electric service restoration to communities/individuals in need.
New technologies to prevent wildfires caused by the interaction of power lines and the surrounding vegetation.
Dr. Dehghanian, through conversations with engineers, social scientists, local utility companies, firefighters and policymakers, has been trying to wrap his head around how to break the cycle of electrical grid damage and wildfires in remote places.
"On the one hand, the energy network can trigger wildfires when wires fall," he says. "On the other hand, the fires can damage the energy network."
The problems associated with numerous and lengthy power outages, Dehghanian says, can be solved in part with investment in mobile and renewable power sources — including backup generators, battery storage units and mobile wild turbines (Solar energy can be difficult to obtain during the smoky conditions of a wildfire). But better sensing and monitoring — of both wildfires and the electric grid — would go further toward preventing outages and damage in the first place, he thinks.
If you are looking for context on this matter or would like to speak with Professor Dehghanian, please contact GW Media Relations at [email protected] or 202-994-6460.
-GW-