Science & Technology Experts
The George Washington University has faculty scholars available to discuss a wide range of science and health topics. Not sure where to begin? We can help you: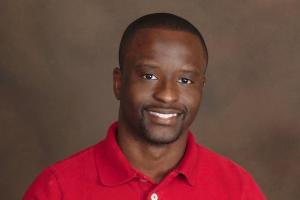 Antwan Jones
Antwan Jones, an associate professor of sociology, africana studies and epidemiology, is an expert on urban neighborhoods, population health and racial/ethnic relations. His research focuses on the residential housing and neighborhood context in which individuals live as a way to understand health disparities among marginalized populations. He is particularly interested in child obesity and adult cardiovascular outcomes.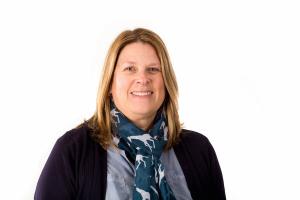 Lisa Benton-Short
Lisa Benton-Short, associate professor of geography, is an expert on monuments, memorials and public space; national parks in cities; environmental issues in cities; and urban sustainability. Her research focuses on the dynamics of the urban environment from many angles, including: planning and public space, urban sustainability, globalization and immigration.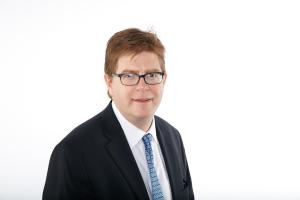 Christopher Cahill
Christopher Cahill, professor of chemistry and international affairs, is an expert on hybrid materials, f-element chemistry, nuclear fuel cycle, X-ray crystallography and luminescent materials. Cahill's research focuses on the X-ray structural characterization of both novel and naturally occurring solid-state compounds.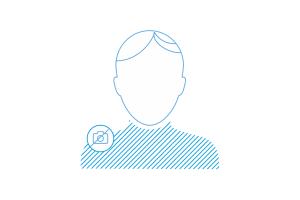 James Clark
James Clark is the Ronald B. Weintraub Professor of Biology. Dr Clark's areas of expertise include dinosaurs, fossil vertebrates from the Age of Dinosaurs and fossils and morphology in evolutionary studies. His research focuses on the evolution of extinct land vertebrates (tetrapods), especially those from fossil deposits of the Age of Dinosaurs (the Mesozoic).
Richard Cooter
Richard Cooter, associate professor of forensic psychology, is an expert on forensic psychology, the psychology behind mass shootings and assassination attempts, the motivation for attacking political leaders, psychological court evaluations and involuntary commitment proceedings. Cooter performs psychological evaluations for courts, and he regularly represents individuals who are the subject of involuntary commitment proceedings.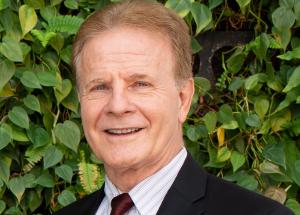 Jonathan Deason
Jonathan Deason is a professor of environmental and energy management and director of GW's Environmental and Energy Management Institute. His expertise includes all aspects of air quality management, including greenhouse gas management and implications for global climate change mitigation and adaptation.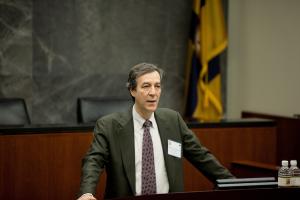 Robert Glicksman
Robert Glicksman, the J.B. and Maurice C. Shapiro Professor of Environmental Law, is an expert in environmental, energy and administrative law. Glicksman has numerous publications in his areas of expertise including law school casebooks, book chapters and articles.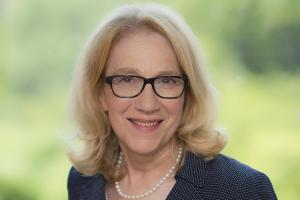 Lynn Goldman
Lynn Goldman, the Michael and Lori Milken Dean of the Milken Institute of Public Health, has extensive experience addressing global change caused by the impact of human activities. She is an expert in children's health, environmental and occupation health, environmental health policy, emergency preparedness, and public health preparedness.
Harald Griesshammer
Harald Griesshammer is an associate professor of physics. He is an expert in theoretical nuclear and particle physics. Griesshammer's research focuses on strong, electromagnetic and weak interactions in one- and few-nucleon systems at low energy in Effective Field Theory.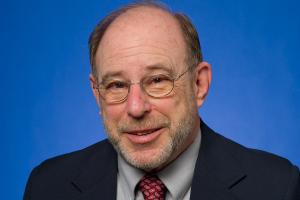 Henry Hertzfeld
Henry Hertzfeld, research professor of space policy and international affairs, is an expert on space policy, including the economic and legal issues of space policy and commercial uses of space technologies. His research projects have included studies on the privatization of the Space Shuttle, the economic benefits of NASA R&D expenditures and the socioeconomic impacts of earth observation technologies.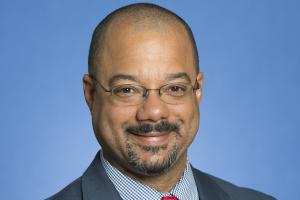 Marcus King
Marcus King is the John O. Rankin Associate Professor of International Affairs. His areas of expertise include environmental security, energy security and climate change. He has conducted research on security, resilience and adaptation aspects of climate change, specifically identifying ties between water scarcity and large-scale violence.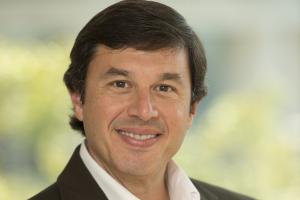 Peter LaPuma
Peter LaPuma is an associate professor of environmental and occupational health. LaPuma's expertise includes climate change, environmental health policy, environmental and occupational health, industrial hygiene, and sustainable energy. He is able to discuss sustainable energy strategies such as electric vehicles, wind turbines and the potential of geothermal energy and can also about plans to cut carbon emissions as a way to reduce the impact of global warming.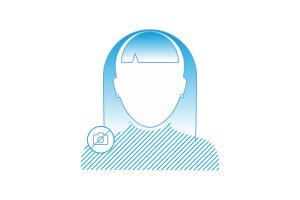 Megan Leftwich
Megan Leftwich, assistant professor of engineering and applied science, is an expert in biomedical and mechanical engineering, propulsion and fluid mechanics and thermal science. Her research investigates the natural fluid dynamics phenomena and applies the findings to engineering problems. She is currently studying how sea lions glide through the water and how this motion, which leaves no wake, may be used in the intelligence community.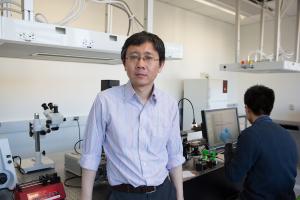 Zhenyu Li
Zhenyu Li, associate professor of engineering and applied science, focuses on the innovation of novel biosensors and medical devices using micro and nanotechnology. His current projects include a handheld automated blood analyzer using microliter blood samples, a wearable ECG sensor on a finger ring and soft robotics with embedded medical sensors and actuators for automated health care delivery.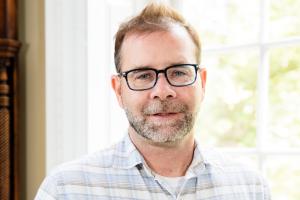 John Lill
John Lill, associate professor of biology, specializes in the biological impacts of climate change, plant-insect interactions and insect ecology and evolution. Lill's research interests are primarily focused on the ecology and evolution of plant-herbivore interactions.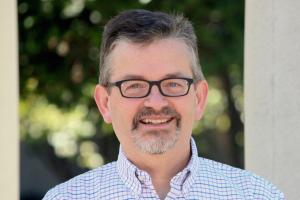 Peter Linquiti
Peter Linquiti, associate professor of environmental resource policy, is an expert on technology and environmental policy, climate change, risk management and policy analysis methods. His research focuses on developing and validating an interdisciplinary framework for environmental policy analysis, assessing alternative methods for valuing government investments in the research and development of new energy technologies and measuring the flexibility in investments to adapt to climate change.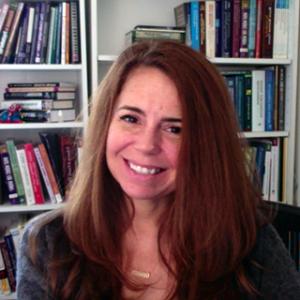 John Logsdon
John Logsdon, professor emeritus of political science and international affairs, is an expert on space policy and history, NASA and private space travel. Logsdon's research interests focus on the policy and historical aspects of U.S. and international space activities.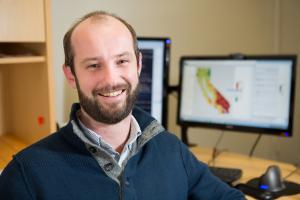 Michael Mann
Michael Mann, assistant professor of geography, specializes in geography based climate research, wildfires, spatial modeling, econometrics and remote sensing. His research focuses on the application of spatial data and econometric techniques to forecasting of human/natural systems interactions. Most notably, Mann has created a model that can forecast the likelihood of wildfires throughout California from now until the year 2050 based on climate variations, indicators of tree and plant growth, population density and potential ignition sources.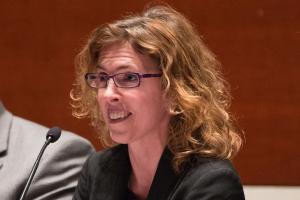 Sabrina McCormick
Sabrina McCormick, associate professor of environmental and occupational health, investigates how to motivate climate mitigation and adaptation. She can discuss the public health consequences of climate change, how American cities are adapting or preparing for the extreme weather related to global warming and the impact of climate change on vulnerable populations.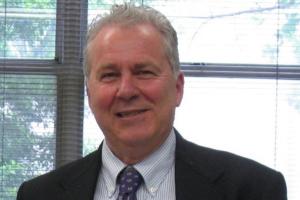 Houston Miller
Houston Miller, professor of chemistry, specializes in greenhouse gas measurements, permafrost and melting permafrost, measuring carbon emissions, combustion chemistry and optical sensor development. His research centers on the development of laser diagnostics for application to problems in biotechnology, atmospheric and combustion chemistries.