Science & Technology Experts
The George Washington University has faculty scholars available to discuss a wide range of science and health topics. Not sure where to begin? We can help you: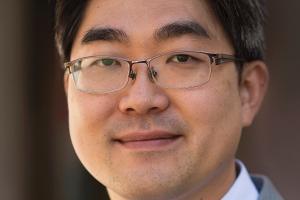 Chung Park
Chung Park, assistant professor of biomedical engineering, is an expert in robotics, simulation, Autism Spectrum Disorder and other disabilities. Park studies the collaborative innovation between human intelligence and robotic technology, integrating machine learning, computer vision, haptics and telepresence robotics. Park's current research focuses on multi-modal human-robot interaction and robotic assistance for individuals with disabilities or special needs. He has designed a robot to help autistic children build social skills.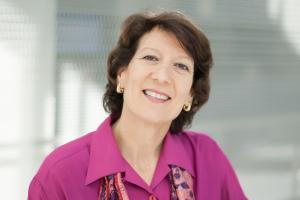 Melissa Perry
Melissa Perry, professor of environmental and occupational health, can discuss the impact of climate change on occupational health and the critical importance of training more climate change experts to develop solutions for the future.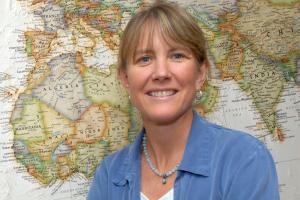 Marie Price
Marie Price, professor of geography and international affairs, is an expert on global cities and immigration, migration and development, cultural and environmental geography and Latin America. Her studies have explored human migration, natural resource use, environmental conservation and regional development.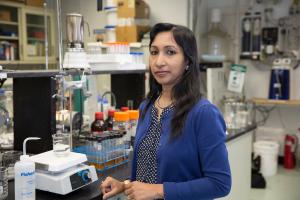 Rumana Riffat
Rumana Riffat, professor of civil engineering, focuses her research on wastewater treatment, specifically anaerobic treatment of wastewater and biosolids, nutrient removal and wastewater reuse. Her current research projects include evaluation of high rate and annamox processes for carbon and nitrogen removal as well as the development of a small scale sewage treatment and wastewater reuse system for a developing country.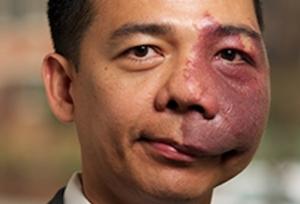 Joost Santos
Joost Santos, associate chair of the Department of Engineering and Systems Engineering, is an expert in disaster policymaking and extreme event preparedness. His research interests lie at the intersection of systems engineering, disaster risk analysis, and economics. His current projects include modeling the efficacy of inventory for extreme event preparedness, decision making in interdependent systems and collaborative disaster policymaking across critical infrastructure and key resources.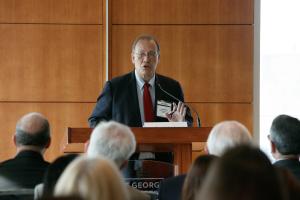 Scott Pace
Scott Pace is director of the GW Space Policy Institute and professor of the practice of international affairs. He is an expert in civil, commercial, and national security space policy; analysis and assessment of space projects and programs; and international space cooperation and competition.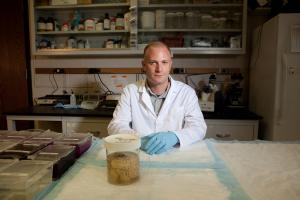 Chet Sherwood
Chet Sherwood, professor of anthropology, is an expert in the evolution of the primate brain; biological bases of human cognitive abilities; and primatology. Sherwood's research focuses on brain evolution in humans and other mammals, brain asymmetry and behavioral lateralization and evolutionary changes in human language area homologues.
Nikolay Shiklomanov
Nikolay Shiklomanov is an associate professor of geography. Professor Shiklomanov is an expert on the Arctic climate and climate change impacts on Arctic natural and human systems. His research examines the socio-economic problems associated with development in Arctic regions.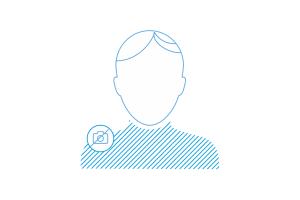 Danmeng Shuai
Danmeng Shuai, assistant professor of civil engineering, specializes in water treatment, environmental chemistry, catalysis, and nanotechnology. He is focused on advanced treatment technologies (including oxidation, reduction and separation) for water purification with reduced energy footprint, production of renewable energy and resource recovery from the waste.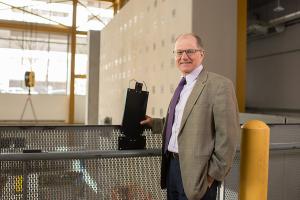 Pedro Silva
Pedro Silva, associate professor of civil and environmental engineering, specializes in seismic and blast design of civil infrastructures. Silva's research focuses on the development of innovative procedures for the design of civil structures to resist man made as well as natural hazards.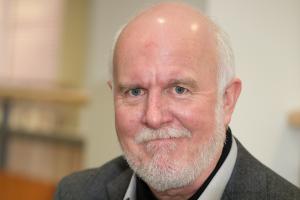 Michael Svoboda
Michael Svoboda is an expert on climate change and politics, climate change and popular culture and communication about climate change. His research examines how climate change is treated—or neglected—in advertising, movies, news media, political cartoons, political speeches and television dramas.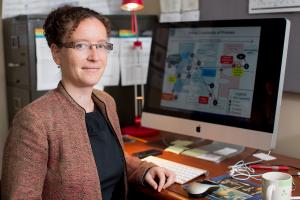 Zoe Szajnfarber
Zoe Szajnfarber, associate professor of engineering management and systems engineering and of international affairs, is an expert on innovation and technology in the space sector. Dr. Szajnfarber has done extensive empirical work with NASA, the European Space Agency and the Department of Defense.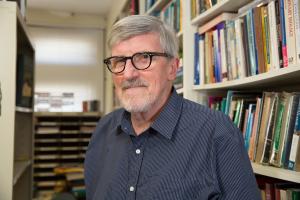 Bernard Wood
Bernard Wood is the University Professor of Human Origins specializing in human paleobiology and human evolution. Wood's current research interests are phylogeny reconstruction, hominin systematics, dental evolution, evolvability within the hominin clade and diet reconstruction.